Meadowbrook's Men's Ministry helps men develop a compelling vision of Biblical masculinity that will bless both his life and the lives of those around him. Meadowbrook Baptist is a place where men can connect with other men to study God's Word, to hold each other accountable, and grow spiritually. We want to create opportunities for fellowship and service throughout the year. From men's conferences to weekly bible studies to family enrichment – you will find a place to connect and grow in the Lord.
Baptist Men On Mission (BMEN)

Baptist Men on Mission (BMEN) encourages men to become personally involved in missions and evangelism activities. Our BMEN group meets for breakfast to encourage and equip our men to be on mission. Our BMEN also sponsors an annual Mission Trip, disaster relief team, Men's Retreat, and other missional activities.
Disciple-making groups are groups of 3 to 4 men that meet on a weekly basis for up to a year. These groups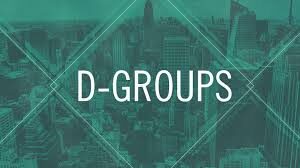 provide accountability, transparency, and bible study truths to live by. These groups are an essential part part of the growth process for the believer. The curriculum, essentially a book of the Bible, is normally chosen by the leader of the group. The H.E.A.R. method is typically used to respond and record what God is doing in the believer's life.