The Meadowbrook Mission Strategy is built on partnerships. Because our mission is making disciples, we believe the best way to accomplish that purpose is to partner with churches and other ministries (local, national, and global). While we cannot always be "there" to disciple new believers, these partners can and do. Our partnership efforts include personal participation, regular mission trips, financial support, and prayer.
Using Acts 1:8 as a grid for this mission strategy we list a variety of projects and partnerships.
Our Jerusalem – Oxford/Anninston and Calhoun County
GROW, Sunday School Outreach, Worship Services, and Local Mission Projects. Some local partners: Calhoun Baptist Service Centers & Thrift Store, Sav-a-Life, C.E. Hanna Elementary "Backpack Food program", Gideons, and Calhoun County Jail Ministry.
Our Judea – Alabama and Surrounding States
Support of Alabama Baptists, Disaster Relief, and church planting within the state and surrounding area.
Our Samaria – the United States and North America. Support of the North American Board through the Cooperative Program, church planting, and partnerships with churches/ministries across the nation.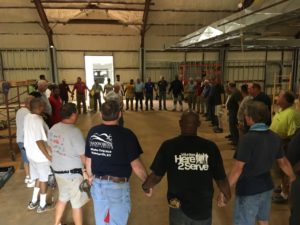 Our Ends of the Earth – The World
Support of the International Mission Board through the Cooperative Program, international church planting, mission sponsorships and organizations. Some international partners: International Mission Board, Samaritans Purse, Guatemala Christian School, and several other international mission partners which we cannot publicize due to the sensitivity of the region in which our partners serve.