Our Mission
Jesus Christ gave us our marching orders in Matthew 28:18-20 in what has come to be known as the Great Commission.
And Jesus came and said to them, "All authority in heaven and on earth has been given to me. 19 Go therefore and make disciples of all nations, baptizing them in the name of the Father and of the Son and of the Holy Spirit, 20 teaching them to observe all that I have commanded you. And behold, I am with you always, to the end of the age." (ESV)
The reason we exist and the driving force behind all we do is simply
to help people become devoted disciples of Jesus Christ who make disciples.
Our Strategy
We follow a simple a four-part strategy to accomplish our God-given mission.
Connect
And you shall love the Lord your God with all your heart and with all your soul and with all your mind and with all your strength.' The second is this: 'You shall love your neighbor as yourself.' There is no other commandment greater than these." Mark 12:30-31 (ESV)
We ask God to help us connect with people who are not yet Christians so that we can help them connect with Jesus and our church family. We connect through corporate worship, building friendships, sharing the Gospel, and biblical hospitality.
Grow
Therefore, as you received Christ Jesus the Lord, so walk in him, rooted and built up in him and established in the faith, just as you were taught, abounding in thanksgiving. Colossians 2:6-7 (ESV)
We believe it is important for all believers to grow in their understanding of and obedience to God's Word. We encourage spiritual growth through the practice of a daily time alone with God, participation in Sunday School, discipleship groups and the personal application of God's Word to everyday life.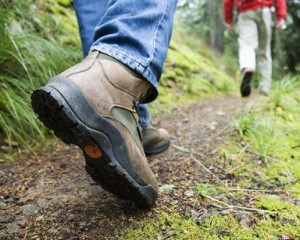 Serve
As each has received a gift, use it to serve one another, as good stewards of God's varied grace: whoever speaks, as one who speaks oracles of God; whoever serves, as one who serves by the strength that God supplies—in order that in everything God may be glorified through Jesus Christ. To him belong glory and dominion forever and ever. Amen. 1Peter 4:10-11 (ESV)
We believe God gifted every believer with talents, abilities and at least one spiritual gift that He intended us to use "for the common good." (1Cor 12). We encourage every member to serve in at least one local church ministry as well as in our local community.
Go
But you will receive power when the Holy Spirit has come upon you, and you will be my witnesses in Jerusalem and in all Judea and Samaria, and to the end of the earth." Acts 1:8 (ESV)
We believe God has called the church to go out to reach and serve the world around us. We encourage every member to be actively involved in serving and sharing the Gospel in our community, to participate in GROW outreach and local and global mission trips as they are able.