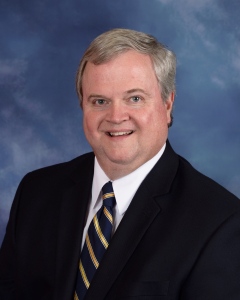 Dr. John White became pastor of Meadowbrook Baptist Church on April 13, 2014. John was born in Florence, Alabama. He has a B.S. in Music Education from the University of North Alabama in Florence, Alabama, as well as a M. Div. in Biblical Studies and a Ph.D. in New Testament/Preaching from the Southwestern Baptist Theological Seminary in Fort Worth, Texas.
Prior to Meadowbrook Baptist Church, John served as pastor of churches in Louisiana, Texas and California. He has served in a number of denominational positions and community leadership roles.
John is married and has two grown sons. In his spare time, he enjoys spending time with his wife, reading, golf, photography and following Alabama football.
Dr. White's Current Reading list
The Great Evangelical Recession (Dickerson)
The God Who Is There (Carson)
Rediscovering Discipleship (Gallaty)
Secrets of Dynamic Communication (David)
Text Driven Preaching (Allen)