The Single Adult Ministry is designed for single people 20 years years old and up. Our desire is to engage with the Word of God, foster meaningful community through intentional relationships & fellowships and engage in meaningful ministry through our lives and Meadowbrook Baptist.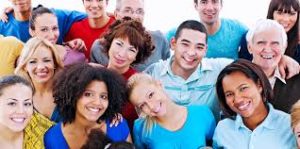 We offer the following groups:
–

Single Focus: A class designed for those in their 20's
– Single Purpose: A class designed for those in their 30's-40's
– Single Direction: A class designed for those over 50.
Singles Activities through March
2/24/2018 Movie Day
Come watch a Christian Movie and
enjoy some popcorn and candy. Starts at 2pm in the Youth Room
3/9/2018 Game Night
Starts at 6pm In the Youth Room.
Enjoy a devotion and fun filled game night playing board games.
3/17/2018 Toby Mac Concert
Meet at 3pm at Meadowbrook. Will stop and eat on the way.
3/25/2018 Eat out after Evening service.
See Lisa or Peggy for details.
If you have questions, call the Church Office (256-831-1811)