Welcome to Meadowbrook Online
Disciples: It's who we are |
Discipleship: It's what we do
Meadowbrook Baptist Church is located in Oxford, Alabama. We are a growing community of disciples who seek to glorify God in everything we do.
To make disciples by helping people connect with God and His church, grow in Christlikeness,
serve others and go into the world to share the Gospel.
We would love to have you worship with us in one of our worship services. The people are friendly and the atmosphere is welcoming. We sing gospel-centered songs and enjoy dynamic, practical preaching from the Bible that helps us grow in our relationship with God and one another.
Whether you're checking out the claims of Christ for the first time or are looking for a new church to call home, Meadowbrook has a place for you. W
e have Bible study groups, children's and youth programs, ministries and opportunities to serve designed to help you know
God better and built your faith.
Take a look around the site and don't hesitate to contact us if you have any questions.
You're going to love it at Meadowbrook!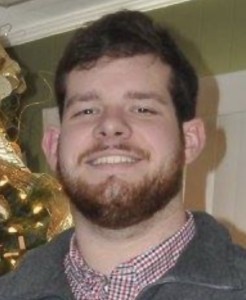 Meet Our New Youth Minister
Jared is 21 years old, single, and a student at JSU, where he is majoring in Criminal Justice / Law Enforcement. Jared has been actively involved in the BSM, where he was the President for the past two semesters. He was licensed to the Ministry of Golden Springs Baptist Church where he served as Youth Ministry intern for the past year.
"God has reaffirmed again and again that He is leading me toward Student Ministry. My goal is to lead students to Christ and disciple them in hopes that they will go out and share the Gospel, making disciples of all nations."
9:15am | Sunday School groups for all ages
10:30am | Morning Worship Service
6:00pm | Youth & Children's discipleship
11:30am | Prayer & Bible Study for adults
6:30pm | Youth Service & Children's Mission groups
6:30pm | Prayer & Bible Study for adults
Monday – Thursday | 8:30am – 4:00pm
Church offices are closed on Fridays